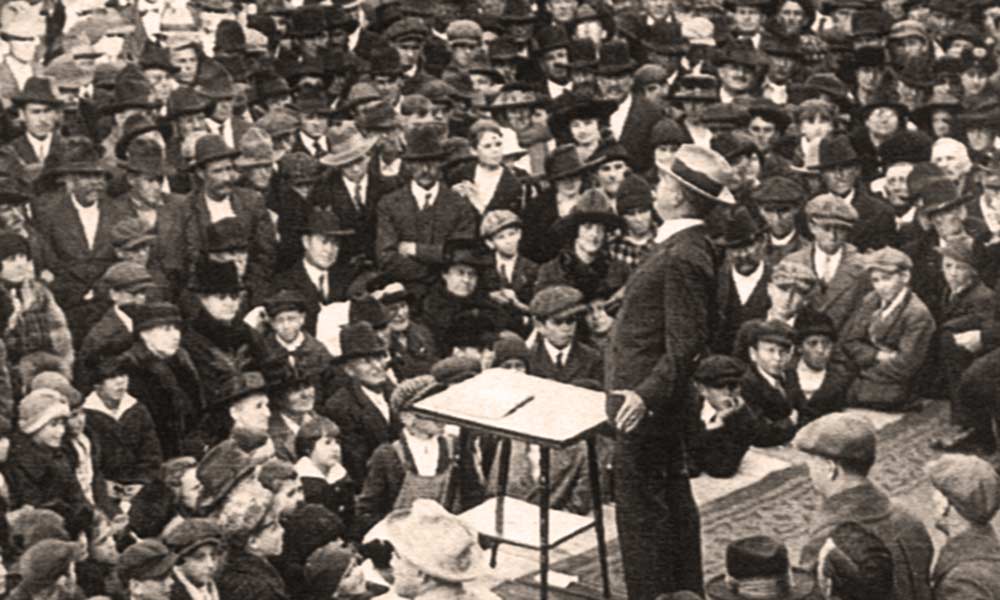 The Edison Effect blog includes a fascinating article by Jack Stanley about Billy Sunday's New York City tabernacle and the Homer Rodeheaver's music recordings. Here's an excerpt:
Billy Sunday's Tabernacle was located on Broadway and 168th Street and was a mecca for those who wished to hear the words of the great fighting evangelist. … In his tabernacles located in NYC, Chicago, and several other large cities there would be literally tens of thousands waiting to hear him and listen not only his his most unique message but also the music. There was a large well tuned choir under the direction of Homer Rodeheaver.
Stanley's full post contains interesting photos and more great info. Read the full story here.